Governors
The Twyford Trust is governed by a Board of Directors which is made up of Church of England representatives, the chairs of school governing bodies, elected staff representatives, elected parent representatives and the Executive Head Teacher. The Directors appoint people who are locally based to serve on the Local Governing Body for each School in the Trust.
The William Perkin Governing Body is made up of local Church of England representatives, co-opted Governors, a Directors representative and the Executive and Associate Head Teachers as well as elected staff and parent representatives. Currently the Chair of the Local Governing Body is Mr Andrew Bickley.
Further information about the Local Governing Body can be found in Governance.
Senior Leadership Team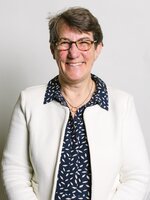 Dame Alice Hudson
CEO
Before becoming CEO, Alice had been Executive Headteacher of Twyford CofE Academies Trust since 2012. She was previously Headteacher at Twyford CofE High School since 2002. She joined Twyford in 2000 as Deputy Headteacher then progressed to Acting Headteacher. Prior to Twyford High School she was Deputy Headteacher at Brentside High School, and previous to that she taught at Central Foundation Boys' School in Islington and Maria Fidelis School in Euston. Alice was educated at Slough Girls' High School, Leighton Park School and St Hilda's Oxford where she read English.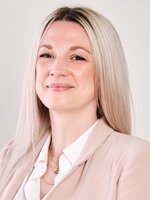 Amy Newman
Associate Headteacher
Graduated from the University of Bath with a degree in French, Russian and European Studies in 2004 before training as an MFL teacher, also at the University of Bath. She was appointed as a French teacher at St Thomas More Language College in Chelsea in 2006 and then Head of the MFL Department at Sacred Heart School in Camberwell in 2006. She joined William Perkin CofE High School as its first Head of Year 7 in 2013 before being appointed to Assistant Head Teacher in 2017, Deputy Head Teacher in 2018 and the Associate Head Teacher in September 2019.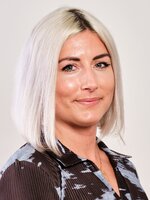 Emily Waspe
Deputy Headteacher / Designated Safeguarding Lead
Graduated from The University of Manchester in 2009 with a degree in Geography before training as a Geography teacher at Manchester Metropolitan University. In 2010 she moved to Milton Keynes where she taught Geography and became Head of House at Walton High before moving to London in 2014 to become the Head of Year of the pioneer year group at William Perkin High School. In 2018 she became Assistant Head Teacher with responsibility for KS4 and Designated Safeguarding Lead and in 2019 a Deputy Head Teacher.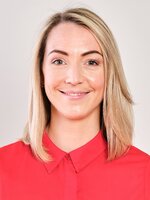 Camilla Denby
Deputy Headteacher / Head of Teaching & Learning
After graduating in 2008 from the University of Nottingham with a Biology degree, she trained in South West London, working at Salesian College, Battersea and Wimbledon College, Wimbledon respectively. She moved to Ealing in 2010, joining the staff at Greenford High School, where she worked as Head of KS3 Science for five years. In 2015 she joined William Perkin CofE High School as the second in charge of Science. Following appointment to the wider Senior Leadership Team in 2018, she was made Assistant Head Teacher with responsibility for Teaching and Learning, and then subsequently Deputy Head in 2021.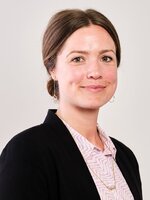 Stacie Long
Deputy Headteacher / Head of Pastoral Systems & Head of Key Stage 3
After graduating in 2010 from the University of Brighton with a degree in Physical Education with QTS, she started her teaching career at Whitmore High School, Harrow, where she was appointed Second in department in 2011. In 2013 she moved to Kuala Lumpur, Malaysia where she taught at HELP International School, holding the positions of: Head of Girls PE; Head of year, and Head of House for four years. She returned to England, joining William Perkin CofE High School in 2016. Having held the position of Head of Year at William Perkin for two years, she became Assistant Headteacher for KS3 Pastoral Progress and Progression in 2019, and then subsequently Deputy Headteacher in 2022.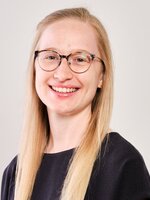 Adele Barward-Symmons
Assistant Headteacher / Y11 and Curriculum
Graduated from Durham University with a degree in Physics in 2014 before training as a Physics teacher in the North East, working at St Wilfrid's R.C. College. She was appointed as Head of Physics at Ark John Keats Academy in 2016 and then Head of Science in 2017 and to the wider Senior Leadership Team in 2018. In 2021 she joined William Perkin CofE High School as Assistant Headteacher for Key Stage Four Pastoral Progress and Progression, and then subsequently Assistant Headteacher for Year 11 and Curriculum Delivery in September 2022.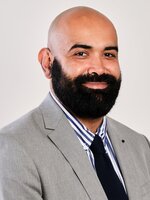 Amar Sangha
Assistant Headteacher / Director of Sixth Form
Graduated from UCL in 2001 with a degree in Biotechnology, he then went on to complete a Masters' in Science and Technology Policy from the University of Sussex in 2004. He worked as a project consultant to the Department for Environment, Food and Rural Affairs for several years before moving to Spain as an English teacher. He then returned to England and trained to become a Science teacher in Harrow through the charity Teach First in 2012. He joined William Perkin in 2015 and became deputy Head of Year 11 in 2017 and became Deputy Director of Sixth Form a year later. He became Director of Sixth Form in September 2019.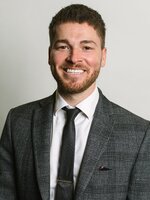 Reece Rake
Assistant Headteacher / Head of Key Stage 4
Graduated from the University of Wolverhampton with a degree in Physical Education in 2014 and went onto complete his teacher training in London at St Mary's University. In 2015 he began his teaching career in Ealing, working at Brentside High School as a PE teacher for 2 years, before becoming a Head of Year in 2017 at Whitmore High School, Harrow. Moving back to Ealing, he joined William Perkin CofE High School in 2021 as a Progress Intervention Manager, and subsequently an Assistant Headteacher in September 2022.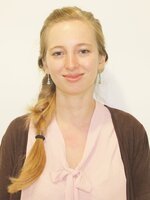 Emily Lewis
Assistant Headteacher / Head of Curriculum Organisation
Graduating from the University of Oxford with a degree in 2013 in Modern Languages and Philosophy, she went on to train as a teacher with the Institute of Education. She joined William Perkin as a newly qualified languages teacher in 2014 and went on to become Head of Languages in 2016. Following appointment to the wider Senior Leadership Team in 2018 and completion of a master's degree at UCL, focussing on special needs education, she was made Assistant Headteacher for Curriculum Organisation in 2022.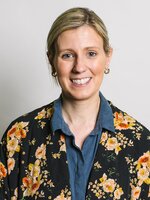 Beth Gandy
Assistant Headteacher / Head of Curriculum Delivery
Graduated from York university with a degree in History in 2010, Beth did her PGCE in secondary history in Devon and Cornwall before starting as a history teacher in Borehamwood in 2012. She was appointed Deputy Head of Sixth Form there in 2014 and joined William Perkin in 2015 as Head of History. Subsequently appointed as Trust lead for History before becoming a member of the Wider SLT in 2020. Appointed Assistant Headteacher for Curriculum Delivery in 2022.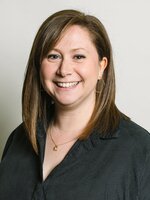 Cat Smith
Assistant Headteacher for SMSC and Wider Learning
Graduate with a BA in English and Related Literature followed by an MA in Writing, Directing and Performing in Theatre, Film and Television from the University of York. Worked in schools across York before moving to London to complete teacher training at Mossbourne Community Academy in Hackney. Joined William Perkin at the end of it's opening year in July 2014. Head of Year from 2016 and appointed to wider Senior Leadership Team in 2018. Held various leadership roles including Literacy lead, KS4 English intervention and pastoral training. In 2023 appointed to the role of Assistant Headteacher for SMSC and Wider Learning.
Other Key Staff
Miss Stephanie Alvis
Wider SLT for Chaplaincy
Mr Wilf Jones
Wider SLT / School SENCO
Miss Harriet Wood
Wider SLT / Trust English Co-ordinator
Miss Bonny Campbell
Deputy Safeguarding Lead / Inclusion Officer
Miss Catherine Lovell
Head of Year 7
Mr Joseph Chugg
Head of Year 8
Mr Jayvee Mendoza
Head of Year 9
Ms Andile Maseko
Head of Year 10
Ms Fiona Boyefio
Head of Year 11
Ms Veronica Davies
Head of Year 12
Miss Emma Lauder
Wider SLT / Deputy Director of 6th Form / Head of Year 13
Mr Vishal Bhardwaj
Head of Maths
Ms Jo Paterson
Head of English
Mr Kevin Alderton
Wider SLT, Head of Science and Head of Science College
Mr Hok Man Tang
Head of Physics
Mr Alex Robarts
Head of Biology
Mr Alfie Pau
Head of Chemistry
Ms Kate Dunster
Head of MFL
Mr Nick Wong
Head of History
Ms Laura Neilson
Head of Geography
Mr Ian Cuthbertson
Head of RE
Mr Ethan Drury
Head of PE
Mr Matthew Barclay
Head of Boys PE
Miss Chantal Hamilton
Head of Girls PE
Miss Lynsey Storer
Head of Art
Mr Ian Bissix
Head of Computing
Mr Jack Towers
Head of Music
Miss Natalie Cryer
Head of Drama
Ms Ekua Barranha
Head of Inclusion
Mr Michael Caufield
Subject Lead for Economics
Mrs Hannah Ellis
Subject Lead for Textiles

Administrative Staff

Mr Jim Morris
Facilities Manager
Mr Dave Large
Office Manager
Mrs Jennifer Westfield
Welfare Officer

To contact a member of staff please see Contact Us.

Trust Subject Leads

Ms Coleen Conway
Trust Lead Art & Design
Ms Louise Adams
Trust Lead CIAG
Mr Nick Mayne
Trust Lead Computing
Mr James Clarke
Trust Lead Drama
Ms Harriet Wood
Trust Lead English
Ms Becky Catlin
Trust Lead for Literacy
Ms Marie Serhal
Trust Lead Geography
Ms Beth Lewis
Trust Lead History
Mr Michael Harley
Trust Lead Maths
Ms Kate O'Brien
Trust Lead MFL
Ms Laura Swadkin
Trust Lead Music
Mr Dave Sargent
Trust Lead PE
Ms Lydia Holloway
Trust Lead RE
Mr Laurence Smith
Trust Lead Science

Trust Staff

Revd David Brammer
Trust Chaplain
Mr Richard Lane
Trust Director of Finance and Operations
Mr Robert Massey
Trust Head of School Standards
Ms Karen Barrie
Trust Sixth Form Strategy Lead
Mr Matt Cowing
Trust Lead on Quality of Education
Ms Izabela Zalewska
Trust HR Manager
Mrs Felix McGonigal
Trust Head of Specialist Music College
Mrs Valerie Drake
Head Clerk to the Directors and Governing Bodies
Ms Maxine Lang
Trust Lead Welfare
For details of Teach West London staff, please visit the Teach West London website.