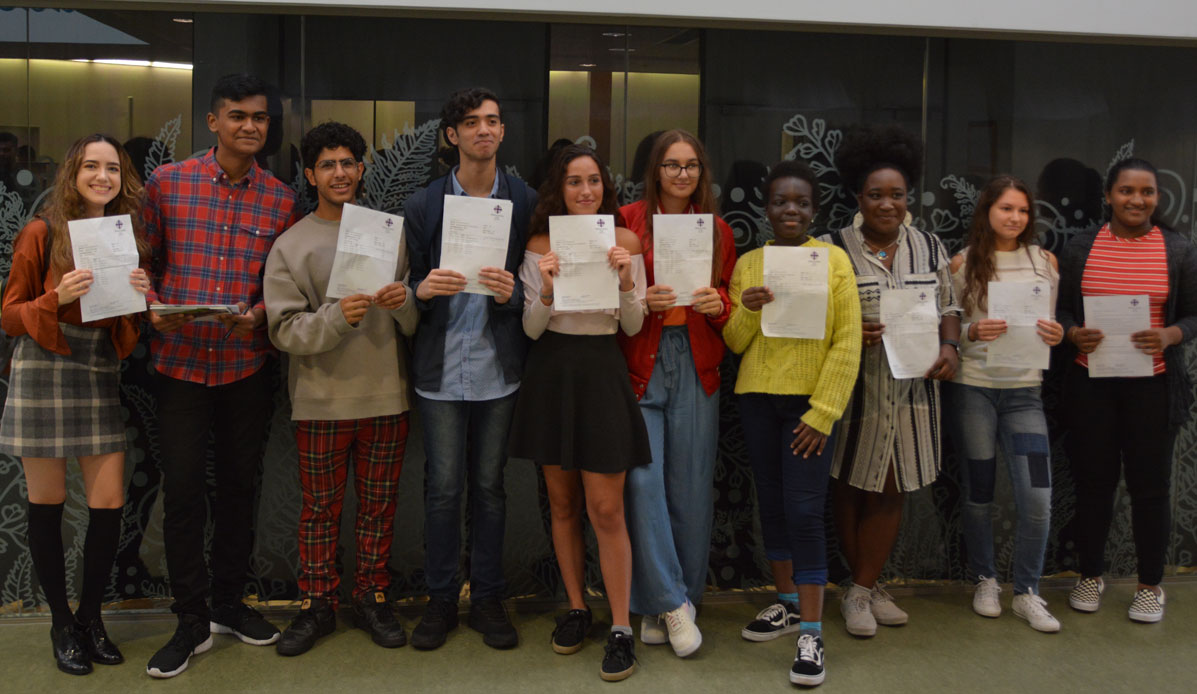 William Perkin have celebrated their first GCSE results which place it within the top 5% of schools in the country.
Over 40% of the grades awarded were a 7 or above (equivalent to grade A/ A* in previous years) with one third of all students in the core subjects of English, Maths and Science achieving 7+. Top performing subjects were English Literature and RE where an outstanding 48% achieved grade 7+. All 18 students who were entered for Additional Maths (an extension programme for the most able) achieved Distinctions.
65% of students gained both English and Maths at grade 5 and above (previous high-C grade) and 51% of students achieved the challenging EBAC award at grade 5 or higher compared to last year's national figure of 24%.
Over a quarter of students at the school achieved at least one of the coveted top grade of 9 (equivalent to A* plus) with 193 (10%) grade 9s being awarded overall compared to a national expectation of 3%.
Overall, the progress made by students at the schoolare calculated to be 1.3 grades higher than the national average .
Executive Headteacher, Dame Alice Hudson, commented 'These results are simply exceptional and are likely to place William Perkin as one of the highest achieving schools in the country'.
11 students at the school achieved 5 or more grade 9s amongst their top grades with the two top achievers gaining grade 9s in all 10 of the GCSEs taken.
Associate Headteacher, Mr Keir Smith, said 'The grades are a direct result of the positive and disciplined learning culture at the school. I am very proud of the staff and students who have built this over the past 5 years. The results are richly deserved and lay superb foundations for the school's sixth form which opens this September'.
(Photo: Top 10 achieving students)